Fashion Shows are not the only way to get your products noticed, but they are the one that most people think of. Usually this is in terms of a Fashion Week Show, but in terms of cost, these are completely different and add on an additional couple of zero's.
In some upcoming posts, I'm going to cover the cost of other options which I think are far better for startups or small brands and I'll cover what those options are, but for now let's cost a basic catwalk show.
I'm going to assume that if you're thinking about putting on a show, with the time, cost and organisation involved, then you probably have a full collection to show off. Let's assume that you are doing an average show. This can vary in terms of quantity of outfits, but for this post I'm going to assume you have around 20 outfits to show. For most people who have less that that, a static show will always be more cost effective and I'm not going to include the sampling cost for each of the garments, because this should be part of your business setup. It's important to remember that whatever method you choose to show your new season's collection, this should be thought of as additional to your budget for garment sampling and production.
So as a quick roundup of the information below, I've summarised the costs as a list, but I would stress that there is no definite answer and you will be able to cut costs with some clever thinking. I've also included some things to think about and a few ways you could reduce cost in each section, below the list.
VENUE US $3,000 – $80,000
INSIDE THE VENUE US$ 8,000 – $40,000
HAIR & MAKEUP US$2,000 – $30,000
ADDITIONAL STAFF US$3,000 – $10,000 based on working an 8 hour day.
MODELS US$8,400 – $20,000
PR on retainer 1 month US$6,000 and $20,000
INVITATIONS US$300 – $1,500
TOTAL COST: US$30,700 – $201,500
VENUE:
So the first thing you will need to do is get a venue for your show. You'll need enough space for the model area, including hairdressers and makeup artists, plus a catwalk area and seating for all of the guests that you want to invite. At the bottom of the catwalk you'll also need an area for press.
The size and location will be up to you, how you want the layout to look and the amount of people you want to invite. Location wise, the price is going to vary based on what options you have and where the location is, both in the world and per city.
For an average venue that seats around 100 people, all sitting in rows like a cinema, plus space for all of the other things mentioned, you're going to need around 2000sq ft or 610 meters minimum. At this size, you have two options, something big and fancy like a city library in the centre of town, or something large outside of the city like a barn or factory building. You will also need the venue for around 3/4 days because you will need to set up, decorate, have a run through, have deliveries and then take everything down again.
The approximate cost for your venue will be between US $3,000 – $80,000
INSIDE THE VENUE
Now depending on where you choose, there will be various things to think about. How you want to style the venue. Does the venue provide seating? What about lighting and sound? Do you want a raised catwalk or just a carpet? You may also need to get qualified people in to sort out the video, audio and lighting, which means paying for labour for both set up and take down. Then are you going to set out all of the seating and decorations, or are you paying someone to do this for you?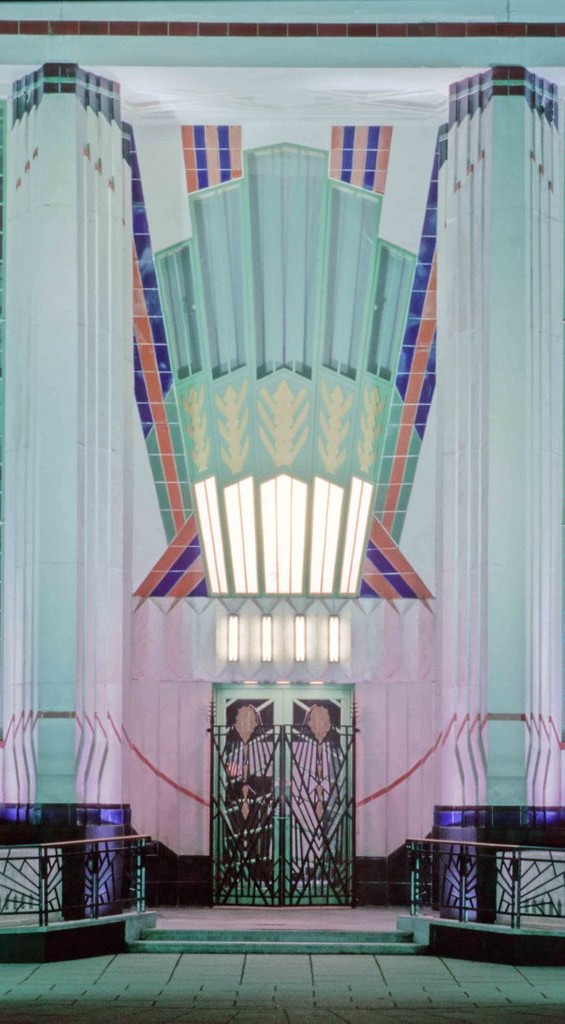 You should get a lot of quotes for these services because lighting alone can cost $8,000. So make sure you know exactly what you get with your suppliers and shop around. You may also be able to cut a few costs, by using a clever layout or maybe an alternative complete package provider.
Let's assume that you get in a company that can decorate, provide a raised catwalk platform and sort out appropriate, lighting audio and video and the venue will provide seating and tables for the model's dressing area you're looking at an average cost of between US$8,000 – $40,000
MAKEUP, HAIR, STAFF AND STYLISTS
To get through around 20 outfits, you will need a minimum of 14 models. In theory, you could get away with only 10, but there are many things that can go wrong on the day, like sickness or travel issues, and you have to be prepared.
During the show models will be running around all over the place and you are going to have to consider enough space for them to change, have hair and makeup done and line up in runway order. Plus you'll need staff to help change them quickly and keep some kind of order. These people are usually called runners.
For a show, you're looking at a range of people that will organise and help the show to run. You'll need 1 person per model to help change them, organise the accessories and prepare the clothes. You'll also need around 3 backstage just to move people to the proper place and you'll need additional people to seat guests and press, as well as sort out any technical issues, running order and timings as you go through the show. All in all you are looking at around a minimum of 25 runners and floor staff.
For things like hair and makeup, you're looking at a team of people that will need to touch up the models between changes and prepare them before the show. Each team at its minimum will have around 3/4 people to cover about 14 models in the preparation stage, but depending on time, you might need more. The price will also depend on the way you want each model styled. If there are accessories to add or any specialist things to do to the hair and makeup, this will take a lot more time and resources, so you're looking at a higher cost.
For all of the staff, hair and makeup services, you will need to budget quite a bit of money. The runners and floor staff may be provided by an events company that can also decorate, but you will be paying staff per hour.
The cost for hair and makeup will be around US$2,000 – $30,000
The cost for runners and stylists will vary, but could be anything from US$3,000 – $10,000 based on working an 8 hour day. Professional stylists will add on additional costs so it's well worth considering your options.

MODELS
So this cost will depend on one thing only. Where you source your models. If you're thinking of hiring Kate Moss, then obviously you're going to need a big budget. For large catwalk brands some models and services, like hair and makeup, will provide these things for free in exchange for the publicity. You're not at that stage yet, but it may be possible to call in favours or get sponsorship.
For the budget below, I'm going to assume that you're using a mid-range model. Someone with experience but not too much that cost thousands per hour.
Depending on the agency you may have to cover travel or pay different rates depending how long you need them. Also check with the agency if you need to pay them for fitting sessions before the show.
The average cost per model is around $150 per hour but you may get better deals with day or half day rates. For a 20 outfit show and all the preparations time, you should cost at around 4 hours on the night. The likelihood is that you will actually need them for about 2 / 2.5 hours on the night and maybe an hour for fitting before the show, but it's always better to over budget a little, especially if the model you want is suddenly unavailable and you have to book someone more expensive.
So based on 14 models doing 4 hours each, the cost for models would be US$8,400 but this can escalate upwards to around $20,000 depending on your models and agency.
MARKETING, PR AND INVITES
A show really only works when you have people to watch it. To get some publicity, you need press and adoring fans to spread the word about your brand. For larger brands they would have a dedicated PR and marketing firm do all of this for you, getting in the right people to see the show.
You'll need contacts with press and bloggers and any other key influencers or fans you want to be there. Nothing can replace building strong relationships early on, but if you don't have any, then a PR firm will be your best option, but it will be costly. You may have to work with these companies well before the catwalk date and keep them on a monthly retainer. My personal view is that if you can afford to hire staff, get a dedicated member of staff that can cover this for you and is loyal to you only. You'll always have better results and they will be familiar with you and your brand. Costs for this can of course vary. When you're looking at retainers, some companies can charge anything up to US$ 30,000 a month and if you are considering someone cheaper, then I would strongly suggest looking at the contacts that they bring with the price they are charging. Essentially, you're paying the company / person for their connections. This is why I favour a member of staff who can grow and build with your business, spending time making connections for you and developing strong relationships with different people all year round.
In terms of invites, which seems like a very strange thing to mention, these are the things that will make the difference between people reading the invite and wanting to come, and throwing it in the bin thinking it's junk. You need to make sure these are professionally done to make sure that they make an impact.
This is not really an exclusive part of the catwalk show, if you are going to hire a member of staff, but the average wage would be US$65,000 a year for someone higher end. As a small brand you probably won't be able to afford that just yet but essentially you need people with some connections, which if you plan for the future, can be done over time.
Cost for PR on retainer during this period is between US$6,000 and $20,000 for a single month around the time of the show.
Invitations will need some artwork and printing. At a rough estimate of 150 invites on good quality paper the cost would be between US$300 – $1,500
If the cost hasn't put you off too much, there are ways to reduce your costs by working smart. In future posts I'll be covering other options that are available to you as alternatives and other versions of shows that open up more options to sell and market your products.
If this post has helped you, please share it with others and don't forget to sign up to our Business Advice Newsletter by clicking HERE