To start the journey of learning how to predict trends, we should always start with the basics. Trend prediction relies on five ideas that work together to produce an overall trend per season:
Colour
Themes
Shapes
Key Events or Social Movements
Social Customs or Target Market
Each of these five trends can be predicted on their own, but some research is needed. That's because they will be effected by the output you intend the trend to be used for. For example, colours will vary between denim and knitwear due to the process of dying the source fabric or yarn, and shapes can vary depending on your overall theme. Mostly though, trends intermingle and grow based on one another. So let's take a look at how you can use these five elements to predict what's going to be popular.
COLOUR:
Colours depend on the trend of the theme they're accompanying. For example, it's very unlikely to have a luminous pink if the theme is based around neutrals and tranquillity. Of course there are exceptions. This happens when designers take a colour with an extreme contrast and use it as a highlight in a product line. However, this is usually a choice made by a designer for their market (more on this later) and not part of the trend itself.
Colours are usually determined by what's called a 'move on' from a previous season. Themes and colours will show up in a few shows in one season. Then in the next season they will move on to become a key colour. It's even possible that they will be used in a third season, showing up as a strong highlight colour after deepening. If you can spot these colours in advance, you can use this information to predict trends for the following season.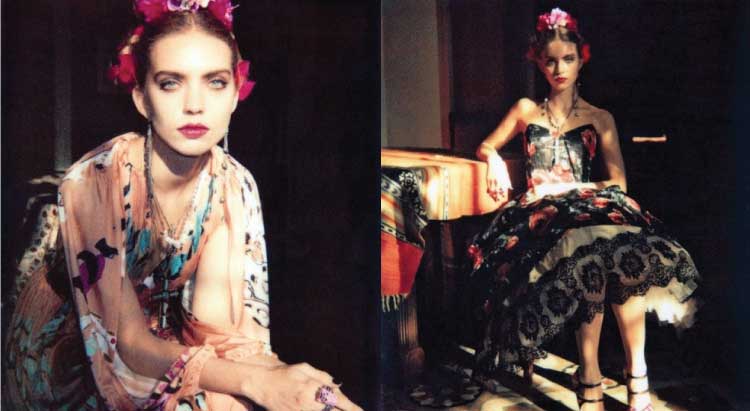 THEMES:
Themes are the key element of design and crucial in predicting trends. Like colour they have a 'move on' system, generally moving through 3-4 different seasons. They start as a small idea with one designer, fade in and become fashionable, and then fade out again.
Colours are usually closely tied with the theme. However, this is reserved for the 'popular' season. Once the 'popular' season is over and the themes fade out, the colours change and become completely different. Sometimes the theme moves on and is mixed with other elements to become something entirely new. Some elements still remain though, and you can use these to predict the trend in which the theme is heading.
A theme can cover all types of areas. It can be a particular fabric like lace or it can use a cultural reference like Spanish influences. It can be a feeling or mood, a person's character, a type of clothing like sport, or a reference to a particular time like the 50's or school girl. The possibilities are endless. In fact, a theme often starts as a pure idea and then moves on into the next season with further influences. By combining two themes together, designers can produce something entirely new. However, elements from the two themes remain, and if you pay attention you can use this information to predict a future trend.
SHAPES:
Shapes generally respond to the themes themselves. For example, if a 50's theme was coming through you could bet that a 50's full skirt and twin-set would be in there somewhere too. However, the key shapes of a season can have such an influence that they can become a trend in their own right, and will be used across all types of colours and visual themes.
The shape can also refer to the cut of a garment. For example, if the idea of a'boyfriend shirt' is popular you could use the overall theme that the shirt fits into to decide if it's going to be a boxy shape or feminine shape. You're basing the 'cut' of the garment on the characteristics of the theme. Often though, shapes can refer to something as simple as a sleeve type or skirt shape. Sometimes even particular details like a pocket, neckline or cuff can also be influenced by the overall theme of the line.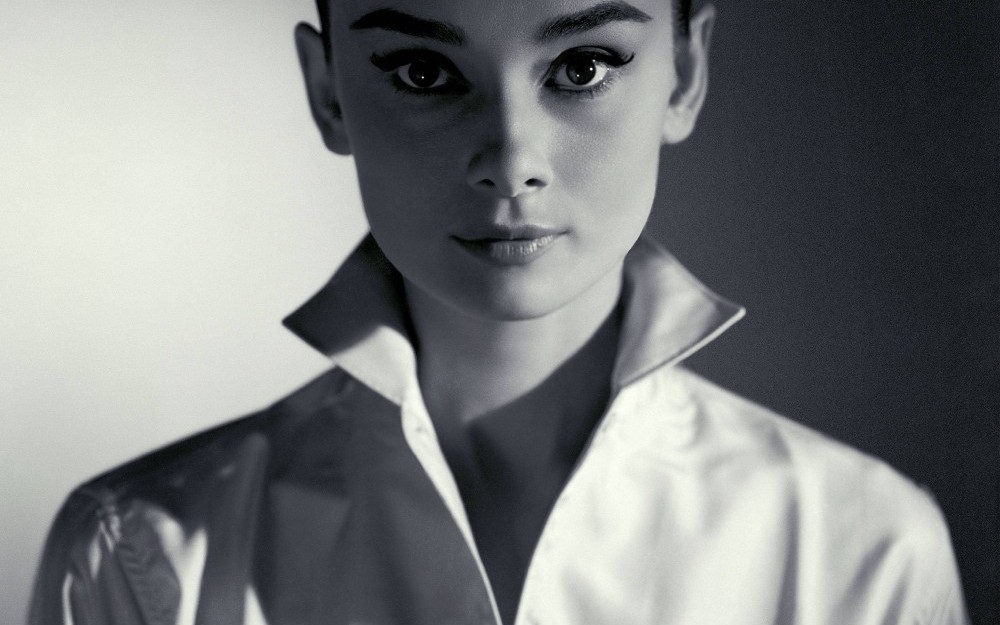 KEY EVENTS or SOCIAL MOVEMENTS:
A smaller but still important part of trend prediction is the interpretation of key events or social movements. In the way that many trends can 'trickle down' there is also the possibility for a trend to 'trickle up' as well. A large sporting event can influence the themes, shapes and colours of a season. When you look at the Royal Wedding for Kate Middleton and Prince William, you can see more than an 80% increase in high-necked lace wedding dresses. People even began asking boutiques for that precise Alexander McQuren dress, or for their own version of it.
Another social event that effected the fashion industry was the economy. As the economy took a turn for the worse, there was a social movement to 'make do and mend'. With that idea in mind, designers started taking more interest in a handmade look. Chanel even went as far as to patchwork an entire collection.
Trends can also be influenced by large events like a popular film or a major political movement. When The Lord of the Rings film was released, designers started using lightweight fabrics in long flowing dresses like that of Galadriel. Black Swan influenced a full season of ballet inspired clothes and soft sportswear trends. That's why it can be useful to stay on top of current events. Popular culture can have a large influences on the themes, colours and shapes that designers will use in their lines.
SOCIAL CUSTOMS and TARGET MARKET:
Social customs and target market are probably the most specific (smallest) contributing factors to trend prediction. However, in terms of producing your own trends, or delivering your ideas to a group of people, they're very important. You should tweak your themes so that they match the people you are presenting or selling to. This should never be underestimated.
For example, the social customs of your target market might dictate that a particular skirt length is not appropriate. So in this situation you wouldn't promote mini skirts of the 60's. Instead, you could adapt the theme to fit and use a baby doll shape or maxi, which would both include the trend and cover your market and social customs. You can tweak your colour choices to your target market as well.
You can also predict trends by looking at the catwalks each season. When you go to fashion shows you'll notice recurring themes across each city. For example, London is definitely the most individual city. There you'll find various collections of street based inspiration which mix grungy looks with high end tailoring. On the other hand, Milan is always the most brightly coloured and provocative.
By taking these five ideas into account, you can learn how to effectively predict trends in the fashion industry. You might find it difficult at first, but with a keen attention to detail you'll begin to see things that other people miss. That's going to give you a big advantage over others in the industry.

[wc_fa icon="cogs" margin_left="" margin_right=""] Action Steps:
Open up your internet browser and look for images of catwalk / runway shows for any recent season.
Pick 5 or 6 [ or more ] designers and go through their collections, looking at each picture.
See if you can put each image into one of the 5 trend areas above. [Don't forget they could fit into more than 1 of the 5 areas]
If you're feeling confident, try to guess what type of trend it might be too. So Grandad Shirts. 70's. Cigarette pants……
When you are done find some fashion trend reports for the same season, either from a web magazine, like Vogue or if you are lucky enough to have access, trend books or WGSN etc… see if your trend ideas match up.
If you're right….then that is fab. If not, don't worry, just have a look at what was a trend and try to see where you made a mistake [It might be that you just picked designers that didn't have those types of garment]
Keep doing this when you have time. You skills will improve quickly.
FURTHER READING:
LENGTH MATTERS…… AT LEAST FOR PREDICTING TRENDS
THE ADAPTION PROBLEM FOR TRENDS AND PRODUCTS
THE 1 MISTAKE THAT ALL TREND PREDICTORS MAKE
FASHION TRENDS ARE KEY TO YOUR SALES
Images:
Marie Claire Italia March 2011
Audrey Hepburn, photographed by Jack Cardiff, 1956.